What Is Homeopathy?
According to Laura Cudizio, a homeopathic endocrinologist, the principle of homeopathy is to find a cure for diseases that harm the patient from the understanding of their body as a single organism. "Often a treatment becomes several [in traditional medicine], and the person consults several specialists who do not see the disease as a whole. In homeopathy you see the whole person."
To cure diseases that unbalance the body, homeopathy uses drugs that act according to the so-call "law of similarity": a substance is administere that causes symptoms similar to the patient's disease. This differs, for example, from allopathy, which works by the "law of the opposite," that is, an antacid is prescribed for heartburn
Likewise, the medicines use in homeopathy are compose of highly diluted substances. In this way, the harmful properties are neutralize, strengthening its healing power. It is at that moment that it becomes an alternative to combat the symptom and rebalance the patient's health.
"In high doses, coffee increases arousal and causes insomnia. On the other hand, if diluted through the homeopathic technique, the substance can treat the patient and help him relax and sleep," explained Francisco de Freitas, head of the homeopathy service at the Gaffrée Guinle Hospital of the Federal University of the State of Rio de Janeiro, in an interview with VIX .
Homeopathy For Weight Loss  Does It Work?
According to Laura, homeopathy by itself will not cause you to lose weight or burn fat. However, homeopathic compounds can help with some factors that hinder weight loss, such as insomnia or gastrointestinal problems. "It makes the person sleep better, improves their digestion. It paves the way for weight loss to come healthily."
In cases of people with a predisposition to gain weight, the work is similar. "The current secret is to understand what makes people fat if they do not have a behavior that justifies it. When you look at the person as a whole, as in homeopathy, there are more resources to work with."
The expert also recalls that the secret to losing weight is to reduce calorie consumption and exercise. "All weight loss treatments . have to do with decreasing calories and increasing physical activity."
Homeopathy For Anxiety And Binge Eating
As Laura explained, homeopathy does not generate fat burning, although it helps the body so that it can lose weight. One of these aids has to do with health conditions linked to anxiety and eating compulsion. Anxiety and binge eating can be related to depression and panic disorders, among other problems. In this way, homeopathy helps, along with psychology and psychiatry, to treat those who have the disorder.
"Homeopathic antidepressants treat the cause of depression, but not its symptoms, and that is why they are effective. In an interview with VIX, they work well in mild or moderate cases, but not in deep ones," explains homeopath and pediatrician Ligia Maria Comerlatti. It is up to the doctor to investigate the symptoms and prescribe the ideal compound for each situation.
Side Effects Of Homeopathy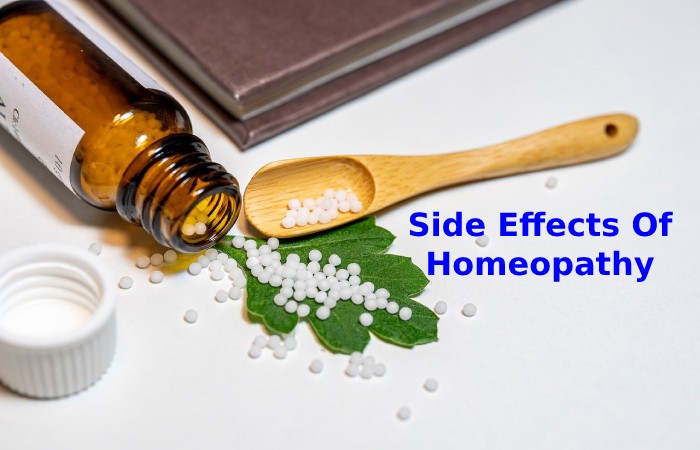 Homeopathy does not cause side effects in the body or chemical dependency, unlike allopathic remedies. However, this does not mean that conscious use of homeopathic compounds should not be made with the corresponding medical accompaniment, if necessary.
«There are people who sell homeopathy as a natural remedy saying that with it, you will get wonderful results. It is not like this. Homeopathy is a medicine. There are no miracles. If a good professional accompanies the treatment, homeopathy helps achieve goals, but it is not miraculous. They all need a multidisciplinary team," recalls Laura.
Also Read: About Headache In The Neck And Its Causes