Vitamin D is essential for the human organism. In addition to sunlight, foods high in vitamin D can also support the immune system.
Vitamin D (calciferol) is an exceptional vitamin: we do not primarily ingest it through food, unlike other vitamins. It is formed by the sun's rays on our skin. Vitamin D regulates the metabolism of calcium and phosphate. It is essential for the immune system and the development and health of our bones. But vitamin D can do much more and is involved in a wide variety of processes in the body.
Which Foods Provide Vitamin D?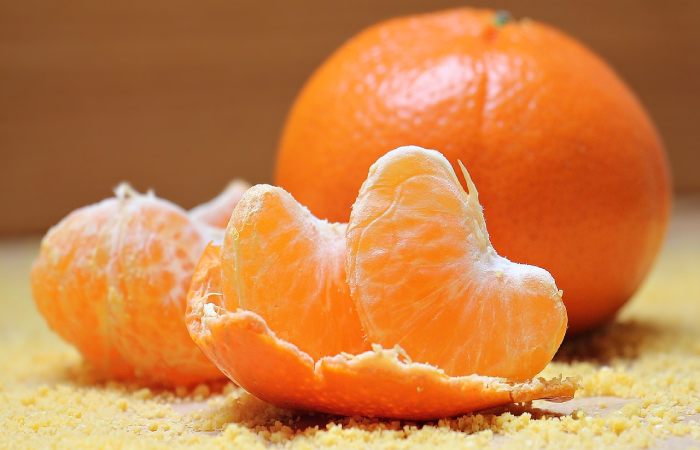 Especially in winter, when the days are getting shorter, the sun is shining more minor, and we don't stay outside as often, our body cannot produce vitamin D. Then the stores of muscle and fat tissue that we have built up during the sunny season are used up.
Fortunately, the supply of micronutrients such as vitamins can be covered through diet. With vitamin D, it's not that simple. The body only gets about 10 to 20 percent of the vital vitamin D from food.
There are very few foods that contain vitamin D at all. Fish liver, in particular, includes a lot of vitamin D. Still, the famous cod liver oil, which had its prime at the beginning of the 20th century, has long since become obsolete for many due to its unpleasant taste.
Vitamin D is found in foods in relatively small amounts.  In a calculation example in the Pocket Atlas of Nutrition*The authors and nutritionists and scientists Biegalski, Grimm, and Nowitzki-Grimm say that you have to eat around 80 g of herring or kipper every day to cover the minimum requirement of 5 micrograms per day if you assume that over the skin also produces vitamin D's. Herring and kippers alone provide up to 30 micrograms per 100 g and can therefore be included in the nutrition plan.
Vitamin D in Foods:
The DGE provides a list of the foods that contain the most vitamin D's (according to Souci, Fach, and Kraut; 2008):
[100 g of herring: 7.80 – 25.00 micrograms]
[100 g salmon: 16.00 micrograms]
[100 g chicken egg yolk: 5.60 micrograms]
[100 g mackerel: 4.00 micrograms]
[100 g chicken egg, total: 2.90 micrograms]
[100 g of chanterelles: 2.10 micrograms]
[100 g mushrooms: 1.90 micrograms]
[100 g butter: 1.20 micrograms]
[100 g calf liver: 0.33 micrograms]
[100 g whole milk, 3.5% fat: 0.09 micrograms]
A diet that contains high-fat sea fish such as herring or salmon in connection with sufficient outdoor exercise can therefore contribute to an adequate supply of vitamin D, at least in the sunny months.
How Much Vitamin D Does the Body Need?
According to the German Society for Nutrition (DGE), "the reference value for vitamin D's intake" […] in the absence of endogenous production is 20 micrograms per day." The DGE derives this estimated value from studies and thus refers to all age groups. This corresponds to 800 international units (IU). The body forms the majority itself through sunlight. When the UV-B rays hit the skin, provitamin D3 is first produced, from which calcitriol is later formed through various metabolic processes.
This is why Vitamin D is so Important
In general, the human body absorbs essential vitamins from food. As is so often the case, here is one exception: vitamin D's. The body can produce this itself. All necessary for this is sunlight, which shines on the skin. The body's formation can cover around 80-90% of the vitamin D's requirement in the skin through exposure to the sun. Vitamin D's is crucial for the preoccupation with calcium. This regulates the formation and breakdown of bones and is essential for muscle metabolism. Therefore, a vitamin D deficiency can cause severe damage to the bones and possibly lead to bone loss (osteoporosis). In addition to vitamin E, vitamin C, selenium, iron, and zinc, the immune system also needs vitamin D's. More background information on vitamin D's is providedonmeda.de.
Does Vitamin D Reduce the risk of SARS-CoV-2 Infection?
Vitamin D is involve in many defense processes in the body and is often the subject of scientific studies. The experts of the DGE took a closer look at the study situation, with the conclusion: "In fact, the current study situation shows a potential connection between a low vitamin D's serum level and an increased risk of a SARS-CoV-2 infection or suspect a severe course of COVID-19." However, the data situation does not yet allow a recommendation for vitamin D's preparations.
Meet Vitamin D Needs
It is not possible to meet the vitamin D's requirement through diet alone. But there are two ways to reach the recommended reference value of 20 micrograms daily:
via the body's production of vitamin D's through sunlight and
(in the case of a proven deficiency ) about taking a vitamin D's preparation, more on this below.
Are Vitamin D Supplements Useful?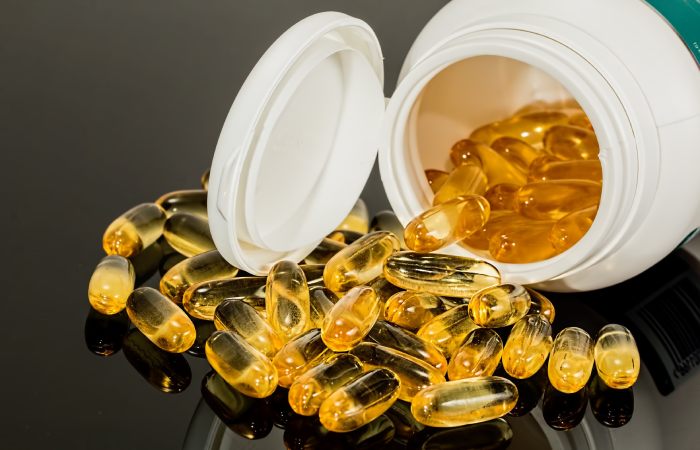 Depending on where you live, what job you do, and how much time you spend outside in daylight, you may have a vitamin D's deficiency. Vitamin D's is essential for the body, and therefore you should always make sure that your own body is sufficiently supplies. However, many doctors advise against stocking up on vitamin D's supplements yourself because too much is not good either. The consumer advice center warns of an overdose: "If taken regularly, do not take more than 20 mg/day." Because an overdose can lead to serious health problems: including nausea, headaches, reduced muscle tone, and kidney weakness, there can also be cross-reactions with medication.
If you are unsure that you are suffering from a vitamin D's deficiency, you should see your family doctor so that a test can be Carrie out and any necessary treatment can be discussed with you.
"Infants need vitamin D's preparations to meet their needs," writes the health portal Onmeda.de. The reason is that babies do not absorb enough vitamin D's from breast milk, and infants are not allow to stand in direct sunlight until the end of the 12th month of life. Vitamin D's supplements are also recommend for people who belong to risk groups, such as residents of nursing homes.