What is Korean Skin Care?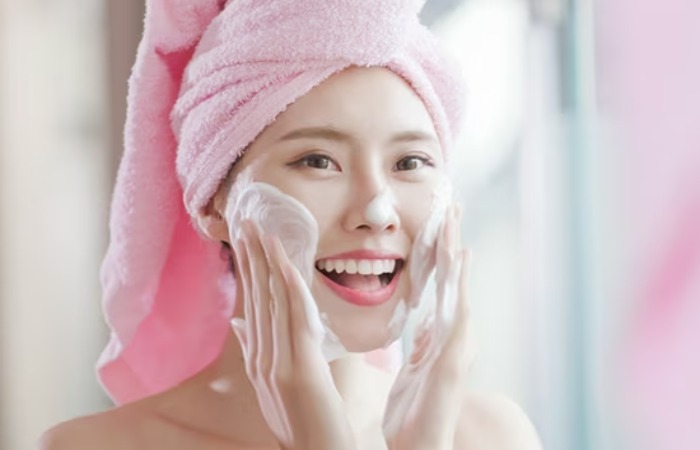 Korean skin care is a growing trend in the beauty industry, and it's no surprise why. Korean women are known for their flawless, porcelain skin, and they attribute their success to a diligent skin care routine.
So, what is Korean skincare? In short, it's a multi-step process that includes cleansing, exfoliating, toning, and moisturizing. But these steps aren't just performed haphazardly—they're done with purpose and precision in order to achieve the best results.
Let's take a closer look at each step:
Cleansing: This first step is important in order to remove any dirt, makeup, or impurities from the skin. The preferred method of cleansing in Korean skin care is double cleansing, which involves using an oil-based cleanser followed by a water-based cleanser. This ensures that all traces of makeup and grime are removed from the skin.
Exfoliating: Exfoliation is key in Korean skin care because it helps to slough away dead skin cells and reveal brighter, more radiant skin. Koreans typically use physical exfoliants (like scrubs) 2-3 times per week.
Toning: Toning helps to restore the skin's pH balance after cleansing and provides additional benefits like hydration and brightening. Koreans usually use an alcohol-free toner applied with
Benefits Of Using Korean Skincare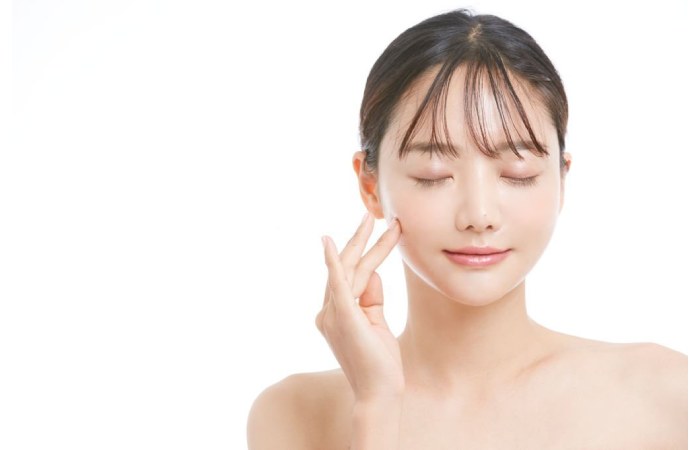 1. Great Value For Your Money
In United states skin care is often viewed as luxury. You have to pay huge amount for best skin care products. If some one want miracle working beauty products, which wont harm the skin, then have to pay lumpsum amount on products. But in korea, they believe that best skincare products should be available for everyone. Korean beauty products are high quality products and reasonable. So you don't have to rob the bank to get the radiant skin.
Korean skin care products is very affordable and highly competitive in market. To stay in business the companies have to keep their prices low to compete with korean skin care firms.
2. High-Quality Ingredients
Korean beauty products are different from other products. The beauty products ingridients are so unusual. You never enen heard of many products before. Here are some things you must find listed on the label of korean skin products:
Mugwort.
Bee venom.
Snail mucin.
Fermented rice water.
Tremella mushroom.
Propolis.
Ginseng
This ingredients might seem strange at first. They are very natural and also work wonder on the skin. Natural ingredients in beauty products helps to keep the quality high and the costs low.
3. New Products
There are two categories of people in this whole world: those who stick to the same tried-and-true beauty products and those who change things up every time they buy a new bottle. But why not both? With korean skin products, you get the best of both worlds. Korean beauty companies are constantly releasing new products that incorporate proven methods and high-quality ingredients to stay relevant and on-trend. This process makes it easy to stick to the products you know and love, and maybe even add a little variety from time to time.
4. Focus On Prevention
Too often, skin care products act as a band-aid to treat skin problems on the surface rather than the underlying problem. Korean beauty products do the exact opposite. They aim to prevent skin blemishes and problems from appearing in the first place. For example, moisturizer and sunscreen are used from a young age to reduce the appearance of age lines and wrinkles.
Many K-beauty products focus on hydrating skin to its deepest layers. This hydrator helps protect and keep skin hydrated to reduce the presence of fine lines, wrinkles, and other imperfections. While makeup is important, K-beauty emphasizes healthy skin rather than masking blemishes. The goal is to keep your skin soft and deeply hydrated, so makeup goes on smoothly and can work to enhance your natural beauty, not cover up problem areas.
5. Gentle And Natural Formulas
You constantly hear about how fragile the skin on your face is, yet so many of the products marketed directly to you contain harsh, drying chemicals—that's where Korean beauty products differ from those you might find in other parts of the world. They are formulated with gentle, natural ingredients that hydrate, repair, and nourish your skin.
Vitamins and minerals are plentiful in Korean beauty products, and they are much-needed ingredients for every skin type. They can help protect your skin from sun damage, speed up healing, prevent breakouts, and even lighten dark spots. No chemicals are needed!
6. Targets Specific Needs
There's no one-size-fits-all when it comes to skincare routines. In fact, one person's routine might vary from day to day or week to week as needed. That's part of the beauty of Korean skin products. They are made to be fully customizable to your needs with the flexibility to mix and match whenever necessary.
A standard Korean skin routine might include ten or more steps, which seems like a lot. But not every step is needed every day. You can incorporate whatever products are necessary to target your specific skin needs or skin goals.
7. Latest Skincare Technology
Korean consumers are demanding when it comes to their skincare products, which has led to K-beauty companies being among the most innovative in the industry. They don't shy away from trying new ingredients and incorporating new technology to ensure their products are the best available. Many of the innovations in skincare that we now use regularly introduce by K-beauty companies, including cushion compacts, sheet masks, and color-correcting creams.
8. Options Galore
The Korean beauty market has a wide range of products, with something for everyone. Are you looking for an oil-based cleanser? They've got it. Need an anti-aging cream? No problem. You can find non-chemical sunscreens, hydrating masks, daytime and nighttime moisturizers, and just about anything else you can name. No matter your skin's specific needs, there's a K-beauty product specially formulated just for you.
Top Brands – Korean Skin Care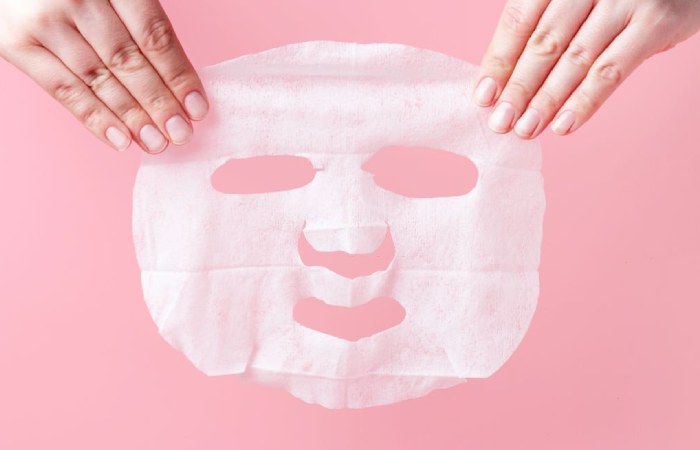 There are some of the best products in the world and comes from korea. As everyone want glowing and healthy skin they make use of such Korean products. After all, many K-beauty cosmetics and skincare products are hugely popular among beauty influencers and fans alike. There's a popular Korean skincare brand for all needs, from gentle daily cleansers to serious anti-aging creams, here are a few.
1. iUNIK
It is one of the best Korean skin care, and its easy to say.  As they promise to use natural organic ingridients. to its highly personalized product lines, iUNIK provides an unparalleled level of excellence when it comes to skin treatments.
Their no-hassle approach to beauty also makes them a customer favorite: They keep ingredient lists short while offering powerful care options, use less preservatives without losing effectiveness, and most of their products are vegan and cruelty-free. -are free.
They have developed different ranges for both dry, oily and sensitive skin forms, allowing you to effectively tailor your routine to your exact needs. With their amazing natural products, the brand has become identical with quality — and we haven't even mentioned the adorable minimalist packaging!
2. Some By Mi
To improve your skin care routine, are you searching for Korean brands.
For anyone looking to recover their skincare routine, sifting through korean brands can seem overwhelming due to the sheer number of products available. From this crowded field has emerged Some By Mi, a Korean brand that has recently been making waves in the skincare industry with its effective yet gentle formulations.
The brand stands out from its contestants due to its commitment to natural elements backed by extensive preparation and research. From their AHA BHA PHA 30 Day Miracle Set for acne-prone skin to their Real Yuza Niacin Brightening Set, some of Mi's formulas pack with super-nourishing, yet gentle, ingredients like natural antioxidants and probiotics that help restore the skin barrier for a healthy complexion.
3. Missha
Among the Korean skin care products, few brands are best as missha. Missa was founded in 2000 and also built on "Xonomi" values. The company became more popular because of its dedication, they offer high quality products, and budget friendly products and are great for all skin forms.
With rewards like Best of K-Beauty by Allure and Yunpa Beauty Review, Missha produces a wide range of products that address aging issues like oily skin, even skin tone, wrinkles, fine lines, pigmentation and dryness.
Missha's skin care recipes formulates with natural plant extracts, minerals, and other compounds that provide anti-aging paybacks without the use of harsh chemicals. In addition to self-confident customers, her products have recognizes by beauty industry enemies for their effectiveness.
4. COSRX
Looking for the effective Korean skin care products, this brand will be at the top. One of the most trusted k-beauty brands. And also using the formulas that actually works on the skin.
COSRX is unique in that its products combine traditional South Korean beauty services with advanced science and technology to create some of the most powerful skincare solutions around. With its clean formulation, innovative packaging, and derivatives of nature-based fixings like Centella Asiatica, this brand offers something special and affordable for all skin types—from oily and combination skin to dry and sensitive skin.
5. Beauty Of Joseon
Joseon Beauty is one of the top Korean skincare brands on the market today. This top-rated brand harnesses century-old Korean beauty recipes to create natural, effective products designed to nourish your skin like never before. Joseon Beauty combines the latest technology, classic formulas, and high-quality natural ingredients to provide you with the perfect balance between modern and traditional styles. Their gentle formulas specially design for dry, sensitive, and combination skin types, ensuring everyone can find what works for them.
All products contain proven herbal extracts for deep hydration and nourishment; Green tea extract helps guard skin from environmental irritants, while willow bark abstract gently exfoliates dead cells.
6. Etude House
Anyone looking to improve their skincare routine should look no further than Etude House. Founded in 1966, this Korean cosmetics brand has continued to expand its portfolio of quality products.
From eras of investigation and development in the Korean cosmetics industry, Etude House has created a range of skincare products that go beyond just keeping facial skin looking great. Combining the latest science with natural ingredients, Etude House fuses traditional methods with modern innovations to comprehensively target issues like acne, aging, and sun damage.
7. KAHI
KAHI Cosmetics is a new skincare brand from Korea introduced in 2020. Its products have been featured in popular K-dramas such as Yumi Cell, Extraordinary Attorney Woo and The King Eternal Monarch, and it is becoming one of the most prevalent beauty brands in Korea. ,
What makes KAHI so special is that its products are made with precious ingredients from Jeju Island, such as salmon collagen and moisture-boosting hyaluronic acid, which are known for their clean and natural eco-friendly properties. This means that their products are more difficult to mass-produce, but it also means that they are of the highest quality.